Our Mission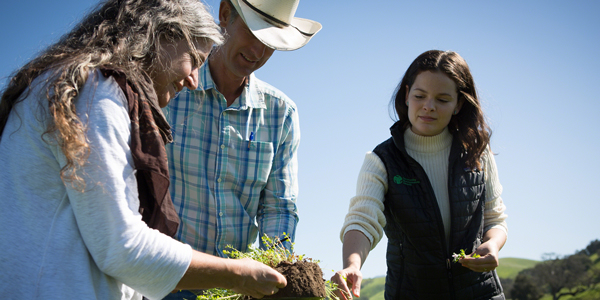 CEC advances rapid and equitable solutions to the climate crisis. See our impact report to learn more about how we are serving California's Central Coast.
The Community Environmental Council is a community-based organization devoted to preserving healthy environments for the benefit of human communities. Our primary focus is on the urgent issue of climate change, its causes, consequences, and impacts on people. Our work encompasses both practical solutions to slowing down, and eventually stopping, climate change, and on fostering resilience to profound climate change impacts that are already occurring. We partner with individuals, organizations and government agencies in educating our community about the issues at hand, and in developing, testing, and implementing policies as well as practical programs.
CEC's current programs include:
Advancement of 100% renewable energy - We have organized successful home solarization programs in eight communities on a total of 657 residences and have worked with the cities of Santa Barbara and Goleta to set goals of 100% renewable energy by 2030.
Eliminate single use plastics - We have installed 88 hydration stations in schools to eliminate the use of plastic water bottles, and we have worked with the cities of Santa Barbara and Carpinteria to ban plastic shopping bags, Styrofoam food containers, and plastic drinking straws.
Advance clean transportation - We have helped expand clean transportation by promoting the use of low and zero emissions vehicles and the expansion of bicycle use.
Develop a sustainable food system - We created partnerships with restaurants and caterers to recover excess food for use by people in need and are working with farmers and ranchers to sequester carbon and promote healthy soils through increased use of compost.
Build climate resilience - We are working with diverse partners to develop plans for greater resilience of our communities to the damaging impacts of climate change that are already occurring
Policy formation - For nearly 50 years, we have assisted municipal, county, and state governments in formulating realistic and effective policies to reduce greenhouse gas emissions.
Created in response to an environmental disaster, CEC is committed to pursuing positive solutions that will ensure that future generations inherit a livable world. Our work is focused on the needs of the community and sustained by community support.